Our executive management team has the expertise, client focus and commitment to ensure that we meet the needs of our clients as well as our employees.
Cooper Abbott, CFA, CAIA
Chief Executive Officer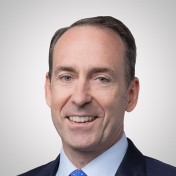 Cooper Abbott is Chief Executive Officer at Matthews Asia. Prior to joining Matthews Asia in 2022, Cooper served as President and Chairman at Carillon Tower Advisors where he founded and built a global multi-boutique asset management company providing equity, fixed income and multi-asset class solutions for institutional and retail investors. Previously, he was Executive Vice President, Investments and Co-Chief Operating Officer at Eagle Asset Management. Cooper has more than two decades of senior investment management experience that has focused on delivering creative solutions and investment outcomes that meet client needs. He has established growth platforms for a diverse range of investment management businesses that includes public and private markets, institutional and wealth channels, all with a focus on building scale and global reach. He earned his MBA from the Wharton School of the University of Pennsylvania and his B.A. with honors from Brown University. Cooper is a Fulbright Fellowship recipient.
Robert J. Horrocks, PhD
Chief Investment Officer and Portfolio Manager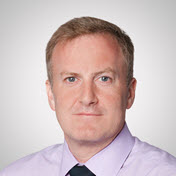 Robert Horrocks is Chief Investment Officer and Portfolio Manager at Matthews and has been a Matthews Asia Funds Trustee since 2018. He manages the firm's Asian Growth and Income and Asia Dividend Strategy and co-manages the Asia ex Japan Total Return Equity Strategy. As Chief Investment Officer, Robert oversees the firm's investment process and investment professionals and sets the research agenda for the investment team. Before joining Matthews in 2008, Robert was Head of Research at Mirae Asset Management in Hong Kong. From 2003 to 2006, Robert served as Chief Investment Officer for Everbright Pramerica in China, establishing its quantitative investment process. He started his career as a Research Analyst with WI Carr Securities in Hong Kong before moving on to spend eight years working in several different Asian jurisdictions for Schroders, including stints as Country General Manager in Taiwan, Deputy Chief Investment Officer in Korea and Designated Chief Investment Officer in Shanghai. Robert earned his PhD in Chinese Economic History from Leeds University in the United Kingdom, and is fluent in Mandarin.
Theresa Noriega-Lum
Chief Financial Officer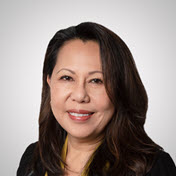 Theresa Noriega-Lum is Chief Financial Officer at Matthews Asia. Prior to joining the firm in 2018, Theresa was Head of Business Initiatives at BlackRock where she led business management and implementation of business initiatives for its ETF and Index investments division. She also served as Director of Financial Planning and Analysis for Global iShares at Blackrock where she was responsible for managing the financial planning and analysis function. From 1990 to 2004, Theresa held several senior finance and business operations roles including at Charles Schwab as VP of Schwab Corporate Services Finance and Franklin Templeton as Manager of Investment Operations. Earlier in her career, Theresa worked at PricewaterhouseCoopers. She earned a B.S. in Business Administration from the Haas School of Business at the University of California at Berkeley. Theresa is a Certified Public Accountant (inactive).
Doug Byrkit
Head of Distribution and Global Client Services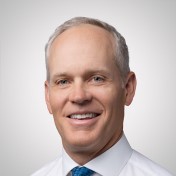 Doug Byrkit is Head of Distribution and Global Client Services at Matthews Asia. He has overall responsibility for the firm's business development strategy, developing relationships with key distribution partners and directing the firm's sales efforts in North America and global client services. Prior to joining Matthews in 2023, he served as Head of Institutional Business, Americas with Dimensional Fund Advisors where he led the institutional business in the Americas with a team of sales and client services professionals. From 2006 to 2010, Doug served as a Regional Director and generated OCIO total portfolio investment management relationships with mid-market plan sponsors located in nine Southwest and Central states. He also generated investment management relationships with large plan sponsors in the Western U.S. Earlier in his career, he held a variety of senior sales and management roles at Russell/Mellon, Gartner, Inc., and Nextel Communications Inc. Doug received a B.A. in Organizational Studies from the University of California, Davis.
Deepa Damre Smith
General Counsel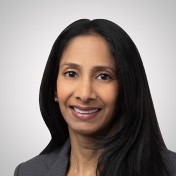 Deepa Damre Smith is General Counsel at Matthews Asia. Prior to joining the firm in 2022, she served as the Head of the U.S. ETF Legal Team at BlackRock and has over 17 years of regulatory experience in asset management. During her tenure at BlackRock, she was primarily responsible for supporting all legal and regulatory matters for BlackRock's U.S. ETF business, including the iShares index complex and other BlackRock active ETFs covering a variety of asset classes and investment strategies. She was responsible for leading legal support for the iShares business during periods of significant growth and expansion in the U.S. and globally, and has diverse and deep experience across product development, operations, distribution, governance, capital markets, index/data matters as well as advising on complex regulatory, commercial and other strategic initiatives involving registered funds and ETFs. Deepa began her career as an Associate in the Corporate & Securities Group at Pillsbury Winthorp Shaw Pittman, representing private and public companies on corporate, securities, mergers and acquisition matters. She received a B.S. in Business Administration from the University of North Carolina at Chapel Hill and a J.D. from the University of North Carolina at Chapel Hill School of Law.
Cheryl Fung
Head of Global Human Resources and Office Administration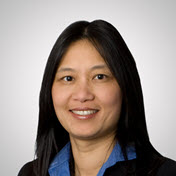 Cheryl Fung is Head of Global Human Resources and Office Administration at Matthews Asia. She joined the firm in 2008, and is responsible for leading Matthews Asia's HR efforts. Cheryl has more than 18 years of experience in the field of human resources, and most recently was the HR Director for CollabNet Inc., a Bay Area technology company. Prior to this, Cheryl spent five years as Vice President of Human Resources with Morgan Stanley's Online and Individual Investor Group in San Francisco. She also spent four years as the Business and Administration Manager with the Investment Banking division of Goldman Sachs in Singapore. Cheryl speaks both Mandarin and Cantonese fluently.
J. David Kast
Global Head of Risk and Compliance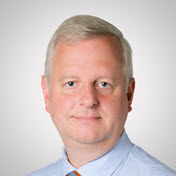 David Kast is Global Head of Risk and Compliance at Matthews Asia and is responsible for the firm's operational risk management and regulatory compliance activities. David also serves as head of the firm's Enterprise Risk and Compliance Committee. Prior to joining Matthews Asia in 2017, David spent nearly 20 years with Goldman Sachs Asset Management in a variety of compliance roles overseeing Asia, the U.S., Europe, the Middle East and Africa. David was most recently a Managing Director of Goldman Sachs Asset Management's U.S. Compliance team in charge of several U.S. offices. Previously, David worked at the Prudential Insurance Company of America as a Compliance Officer for Prudential Capital Group. He received a B.A. in International Relations from St. Joseph's University.
Mark Lidstone
Global Head of Marketing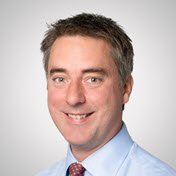 Mark Lidstone is Global Head of Marketing at Matthews Asia, responsible for the firm's global marketing activities and brand building efforts. Prior to joining the firm in 2012, he worked at Aberdeen Asset Management in Toronto where he served as Head of Marketing for the firm's Canadian operations. Prior to this, Mark headed Aberdeen's marketing efforts out of Hong Kong in support of sales objectives across the institutional, retail and private bank distribution channels. He also spent over seven years at Credit Suisse Asset Management and held a variety of marketing and communications roles, leading teams out of both London and Hong Kong. Mark earned an MBA from Warwick Business School in the U.K and received a B.Sc. in Biology with Business Studies from the University of London.
John P. McGowan
Head of Fund Administration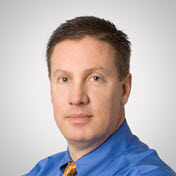 John McGowan joined Matthews Asia in 2004 and is Head of Fund Administration. Prior to joining Matthews Asia, John served as Chief Operating Officer at Forward Funds and ReFlow LLC, a mutual fund liquidity solution provider. Previously, he was a Director of Client Services at PFPC Global Fund Services. John has more than 20 years of financial services experience including positions at M&T Bank, First Pacific Advisors Inc. and Boston Financial Data Services, Inc. He is a member of the Executive Committee and Board of Governors of the Mutual Fund Education Alliance. John received a B.A. in Marketing from Clarkson University.
Neil Steedman
Head of International Distribution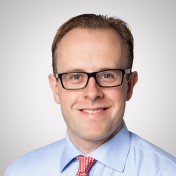 Neil Steedman is Head of International Distribution at Matthews Asia. Based in London, he is responsible for leading the firm's distribution and client service efforts in the international (ex U.S.) markets. Neil has extensive experience working with institutional and wholesale investors, including local authorities, discretionary wealth managers, family offices, private banks and global financial institutions, as well as leading platforms. Prior to joining Matthews Asia in 2014, he was with Aberdeen Asset Management for 10 years, most recently as Head of U.K. Discretionary Sales. Neil earned a BSc in Pharmacology from the University of Aberdeen.
James E. Walter, CFA
Head of Investment Operations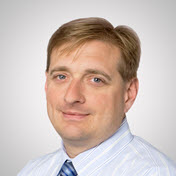 James Walter is Head of Investment Operations at Matthews Asia. He joined the firm in 1996, and has built his investment career at Matthews Asia. James received a B.S. in Business Administration from John Carroll University.